Message from the President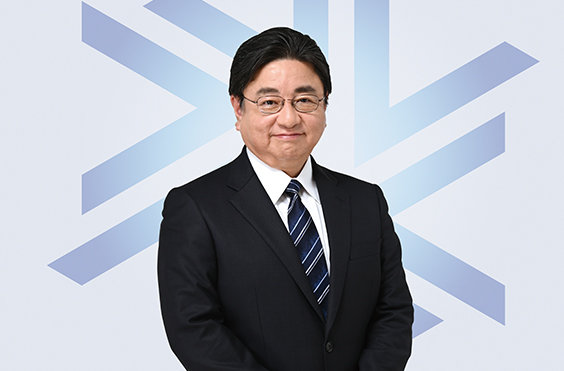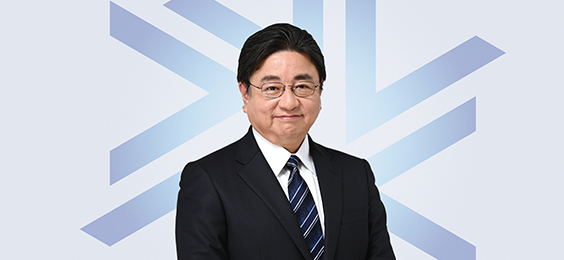 Shin-Mutsu-Ogawara Inc. is a semi-public corporation responsible for the integral holding, creation, and distribution of land in a development area with a total planning area of 5,180 ha and development site of approximately 3,290 ha based on the "Shin-Mutsu-Ogawara Development Basic Plan".
The development started in 1972 as a national project; however, the former company was closed down due to economic struggles. Following this closure, a drastic revision was carried out and the company began a fresh start in August 2000.We are currently doing business under collaboration between six entities, with the Ministry of Land, Infrastructure and Transport and Tourism, Aomori Prefecture, Rokkasho Village, the Development Bank of Japan, and the Japan Business Federation.
Thanks to the support from the parties concerned, our company has had impressive results. Approximately 100 enterprises are buying or renting land within Mutsu-Ogawara Industrial Park, approximately 1,200 ha of land has been sold, and approximately 400 ha of land has been rented to various parties. In addition to diverse energy related projects (national petroleum stockpiling bases, nuclear fuel cycle facilities, wind power, and renewable energy power plants such as solar power plants) and research facilities (nuclear fusion related facilities, the Institute for Environmental Sciences, and the Quantum Science Center), private companies such as LCD/organic EL related factories, ornamental flower factories, and large-scale data centers are also participating. In particular, it is the only industrial park inside Japan to be involved in the energy field, and it is one of the world's largest agglomerated areas.
Mutsu-Ogawara Development area is a valuable property which remains in Japan as a large-scale industrial location space. We will continue to put in an extreme amount of effort into being a hub of science technology, energy, and cutting-edge industries
We'd appreciate it if you would visit this area and take a look at the new possibilities we could bring you.
Shin-Mutsu-Ogawara Inc. the President


Company Overview
We operate a business for the integral holding, creation, and distribution of land under close cooperation and collaboration with the country of Japan, Aomori Prefecture, and the Japan Business Federation, for the purpose of contributing to the development of the Mutsu-Ogawara area.
Company Name
Shin-Mutsu-Ogawara Inc.
Head Office
Keidanren Kaikan 20F, 1-3-2, Otemachi, Chiyoda-ku, Tokyo, 100-0004, Japan
TEL:

03-5218-0062

03-5218-0062
Branch Office
12-1, Sukesakoji, Noheji-machi Kamikita-gun, Aomori, 039-3114, Japan
TEL:

0175-64-1063

0175-64-1063
Capital
73.5 billion yen (the total amount of net assets at the end of March 2017)

Country (Development Bank of Japan) 49.56% ration of voting
Aomori Prefecture 15% ration of voting
Banks/Life insurance companies (22 people) 35.44% ration of voting

Employees
13 employees
(as of December 2017)